Interested in becoming a reseller?
If you are active in hardware, software or installation and would like to become a reseller, we would like to draw your attention to our reseller program. Some of the advantages our resellers enjoy: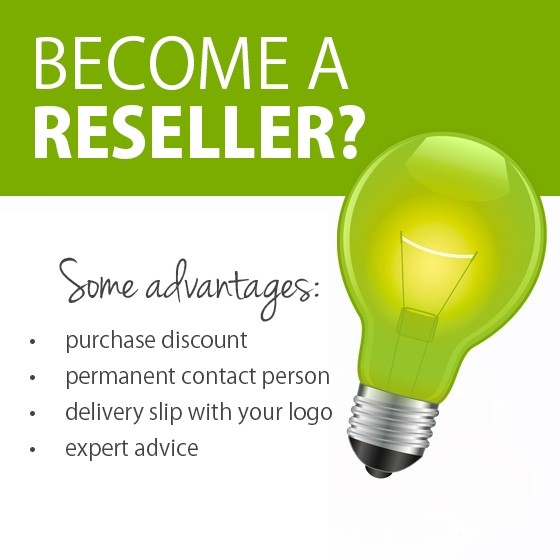 • Discounts
• Quickly request quotes via our unique online quotation module
• Purchase on account with a payment term of 14 days
• Simple order process
• Ship orders anonymously to your customer
• Status reports for your shipments
• Easy management environment
• Good technical support


Register as reseller
Yes, I want to become a reseller

Via the link above you can register directly for our reseller program. Below are the steps that must be taken:


Step 1: Enter your data
First you must enter your first name, last name, your e-mail address and a password of your choice. You can then send the request by clicking on the orange button. You will then be taken directly to your own administration environment, where you can easily enter your billing address and, if necessary, a different delivery address. You can also specify the e-mail address to which the digital invoice is to be sent. Please note: We usually send invoices as PDF-documents to the registered e-mail address. On request, we can also send invoices by post.


Step 2: Request verification
Once you have completed step 1, we kindly ask you to contact us by phone at +31(0)74 - 852 64 48. Once approved, we will convert the standard account into a reseller account with the corresponding benefits.


Step 3: Get started as a reseller
Once you are a reseller, you can place and manage orders directly.

Do you have any questions, or would you like to register by phone - please contact us at +44 (0)20 35 14 26 36.

*We reserve the right to reject applications from unqualified resellers. We also reserve the right to terminate agreements with resellers if they fail to comply with DS-IT policies and procedures.